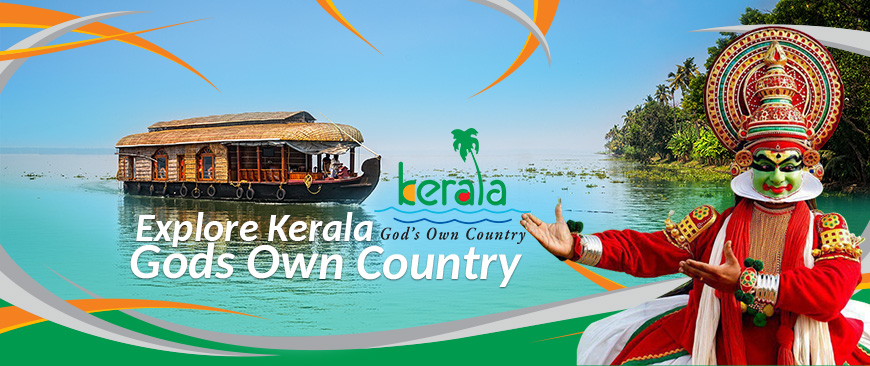 With the advent of the holiday season, people look out for a tourist destination to relax and unwind, to get rid of their hectic daily life for a few days. If you are looking forward to December holidays, plan a multi activity vacation to South India to have electrifying experience full of excitement and relaxation.
Imagine cycling over the Western Ghats fringed with the towering coconut trees or along the beautiful beaches and the beautiful coastal line, also picture cycling beside winding rivers and having the wind in the hair; it all seem picturesque and exciting isn't it!
The experience of exploring new corners of India on cycle cannot be replaced in any way.

If you are looking out for multi activity holidays in South India, here are some of the most exotic destinations that you must choose to hop on your cycle, row a boat and ride an auto rickshaw and much more!
Backwater Cruise – Alleppey, Kozhikode, Kumarakom and Kochi are prominent backwater destinations where you can opt for a cruise. It offers an experience of a lifetime.
Marari Beach – Marari Beach is in Alleppey district and is located on the way to Alleppey from Kochi. This is a sleepy little fishing village, is an idyllic location for a vacation with coconut trees lining the white sandy shore in the beach.
Wildlife Safari – The Periyar National Park offers jeep safari and elephant rides. It is also the place to enjoy boating.
Enjoy the beauty of Alleppey – Alappuzha or Alleppey has the peculiar geographical feature of having the water in level with the land. This gives the advantage of getting a closer look at the village life on shore while on a backwater ride.
Kumarakom – Kumarakom has a spectacular lagoon to behold and coconut trees have become icons of Kerala tourism industry. There are bird sanctuaries to see along the shores and the village life has the attraction of simplicity and old-age world.
Kayaking in Kerala – The Kerala backwaters are a vast network of interconnected canals, rivers, lakes with navigable waterways! On this experience of Kayaking in the Kerala Backwaters, you will navigate these waterways on a kayak, into canals that are otherwise inaccessible by larger boats. You have an opportunity to observe life from close quarters discretely – watch as the day unfolds and people go about their daily lives; children heading to schools, villagers buying fish, and temples blaring devotional music.
This experience is designed to be recreational! Prior kayaking experience is not required – if you are reasonably fit and can swim then you can go on this experience.
Book your adventure right away, visit http://www.active-adventure.com/home/multi/59 . Rest is for you to come over and enjoy our Incredible India at its best!