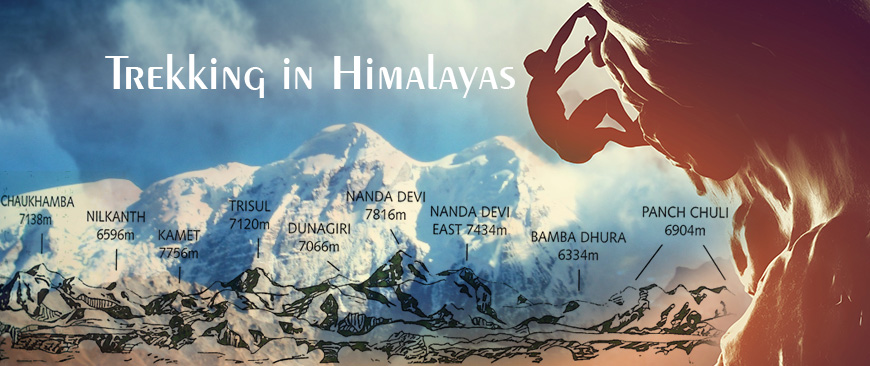 Trekking is a popular adventure activity among the tourists. Trips to the mountains in India signify not only the natural beauty, but a source of spiritual guidance as well. The height and beauty of Indian Himalayas provide enthralling opportunities for trekking. Trekking through different regions of the country gives an opportunity to the adventurers to gain a deep insight into the immaculate beauty of the regions and the bewitching flora and fauna as well. The mighty range of Himalayas present in India provides one of the amazing trekking experiences to visitors. Here is the list most stunning and awe – inspiring treks in India:
Brighu Lake Trek:
A blazing blue Brighu Lake sits snug between two high-altitude ridges towards the east of Rohtang Pass. One of the many glacial lakes in Kullu Valley, this lake makes for a perfect weekend trek and is well- suited for families. The remarkable thing about this trek is that one can reach an impressive altitude of 14,000 feet and experience snow over just second day of trekking!
To add to that, the camping grounds at Rola Kholi and Pandu Ropa offer dream-like views towake up to.


Chandrakhani Pass:
This is one of the most beautiful and serene pass, at an altitude of 3660 m located in the Kullu valley. Chandrakhani Pass offers fabulous views of the Deo Tibba peak, Pir Panjal and Parbati range of mountains. The popular trek route of Chandrakhani Pass involves a circular route from Naggar to Chandrakhani Pass and back to Manali via Malana. The path is through forested cover of pine, deodar, and chestnut. The view from these meadows of the Kullu valley, Manali, Pir Panjal, and Bara Bhangal ranges is spell-binding.
Reaching the Chandrakhani Pas, standing above the clouds with a panoramic view all around is a divine experience.
Bailey Trail Trek:
The 'Bailey Trail' as it is known now, crosses through some pristine remote forests of the Eastern Himalayas, where pine, oak and rhododendrons grow aplenty. Throughout the trek, the presence of breathtaking landscapes will overwhelm you, and at times, you'll be able to see the majestic peaks of Gorichen and Kangto, two of northeastern India's highest peaks. The highest point of this trek will be Sela Pass at a height of 4550 meters. Entirely, you'll be crossing high mountain passes, glacial rivers, crystal clear lakes, villages of the Monpa Tribe, and will be staying at campsites that will awe you.
And as a bonus, you'll be visiting the Buddhist hill station of Tawang where the second largest Buddhist monastery of the world is magnificently located.
The number of adventurous, exhilarating and downright mind blowing treks that India offers are endless. If you are an enthusiastic hiker and trekker then really there is no better place for you to be!
Although there is no strict regulation around Trekking in India, it is important to ensure that they are led by registered and recognized tour guides. Visit http://www.active-adventure.com/home/trekking to view our Trekking packages.