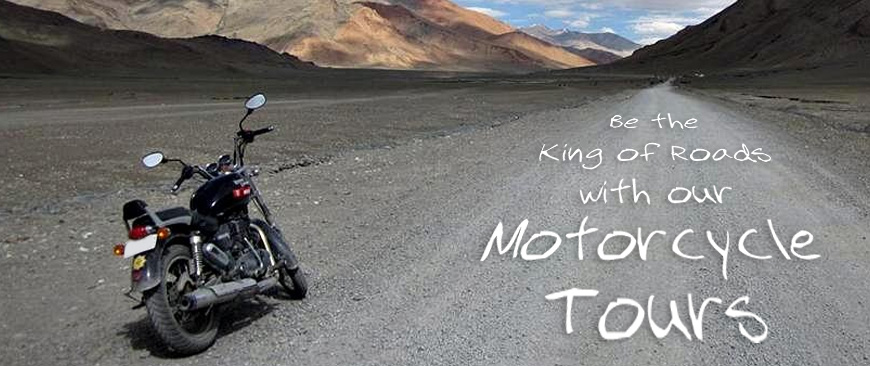 There's nothing like the feeling of loading up and heading out on a big motorcycle trip.
And there's nothing like the security of knowing you're prepared for life on the road.
A lot of people today are adventurous to explore India on a long motorcycle trip and we would want to help such people, We are putting together this post of recommended places and how active adventure will help you plan your long motorcycle trip in India.
Let us have a look at one of our motorcycle ride through rural India :
A ride through rural India for 5 days
This package covers Mamallapuram – Kancheepuram – Thiruvannamalai – Pondicherry.

Mamallapuram:
Mamallapuram contains "World Heritage" status for its famous Shore Temple and amazing Five Rathas. There are some splendid carvings in the huge natural boulders which became temples and works of art in the Pallava Dynasty in the 7th century, although, as they are crafted from bedrock not all were used as full on temples.
Kancheepuram:
Renowned as the 'Golden City of thousands of temples', Kanchipuram is one of the most sacred destinations of India and is no lesser than Mamallapuram in its heritage sites. A handful of these temples still stand tall with a little lost grandeur. Besides, they are the fine exhibits of the architectural brilliance that even back then, never failed to attract the onlookers. A couple of things that are must-do while in the city include: heading out to the cultural centres and museums, relishing the appetizing culinary South Indian cuisine, and shopping for the lovely items that can be brought along as souvenirs.
Tiruvannamalai:
This is an extraordinary place. There are temple towns, there are mountain towns, and then there are temple-mountain towns where God appears as a phallus of fire. Set below boulder-strewn Mt Arunachala, this is one of South India's five 'elemental' cities of Shiva; here the god is worshipped in his fire incarnation as Arunachaleshwar. Its reputation for strong spiritual energies has produced numerous ashrams, and it now attracts ever-growing numbers of spiritual-minded travellers. Around the main cluster of ashrams, on and near Chengam Rd about 2km southwest of the centre, you'll find a few chilled-out cafes and the better sleeping options.

Pondicherry:
The city's many beautiful colonial buildings, churches, temples, and statues which, combined with French style avenues, still preserve much of the colonial ambiance.
This "French Riviera of the East" is known for its large boulevards, brightly painted houses with high compound walls laden with bougainvillea, clean, well-laid streets with French name plates, colonial buildings, gothic churches, classic heritage monuments, pristine beaches, serene backwaters, expansive gardens and of course delicious authentic French cuisine.

India is a massive country and it will be a daunting task to build an itinerary. So, our recommendation in such cases would be to pick a theme of travel. For example, west coast ride, Rural rides, wildlife destinations of India, tribal locations in India, beaches of India, mountains of India and the likes. Picking such a theme would help you get an idea of the destinations and all you have to do then is chalk out the route.
To view detailed iteniary click here : http://www.active-adventure.com/home/royal/30