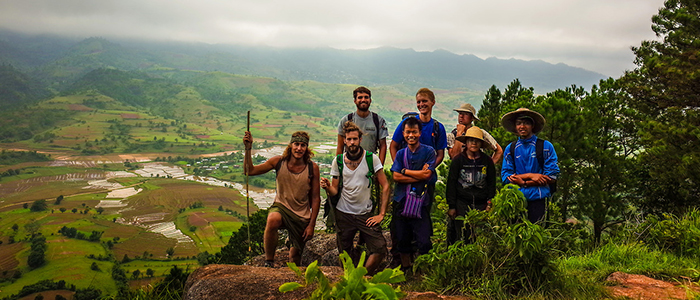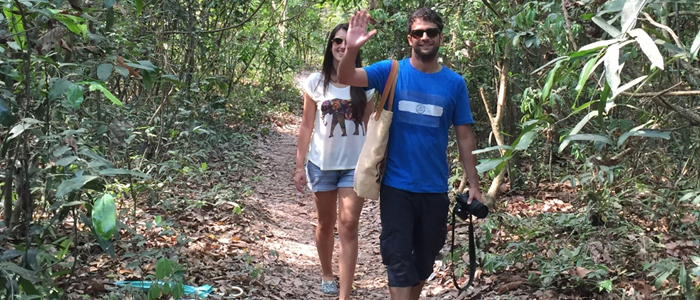 COORG - GLORY OF NATURE 7N/8D
Tour Itinerary
Starting Point of the tour
Bangalore
Nearest Airport
Bangalore
Ending Point of the tour
Madhapuram
Nearest Airport
Bangalore
Day 1: Bangalore to Coorg
Arrive Bangalore and transfer to Coorg. Coorg is rich in natural resources which included timber and spices.
Overnight at Campsite or home stay
Day 2: KUKKE SUBRAMANYA TEMPLE – KALLU MANTAP
After a short drive to Kukke temple you will trek inside of the forest. After jungle area you will trek to the point called Battara Mane.
Overnight at Kallu Mantap
Day 3: KALLU MANTAP - KUMARAPARVTHA
After the steep trek in the beginning we will come across couple of flat areas to reach Sheshaparvtha. Then we will move down to go inside of the forest area where there is a beautiful water stream.
Overnight at Kumaraparvata.
Day 4: KUMARAPARVATHA TO HEGADEMANE FOREST CAMP
Kumaraparvatha is sixth highest peak in Karnataka. It is a beautiful area for trekking as it offers amazing views of the surrounding hillside and waterfalls. The region has a long history and there are ruins, carvings and engravings that attest to its rich past. After enjoying the stunning views of Kumaraparvatha we will trek down towards Hegademane forest camp for overnight stay.
Overnight at Hegademane forest camp.
Day 5: HEGADEMANE FOREST CAMP TO MANDHALPATTI
After breakfast we will starts trekking through very thick forest then riverside. Mandalpatti is blessed with grasslands and a perfect climate to match it. Mandalpatti plays host to one of the most offbeat and picturesque trekking routes in the Western Ghats.
Overnight at Mandhalpatti.
Day 6: MANDHALPATTI - HEGADEMANE FOREST CAMP - SOMWARPET
After breakfast we will move back to Hegademane forest camp from where we will board back to our vehicle to move towards Somwarpet.
Overnight at Somwarpet.
Day 7: SOMWARPET TO KOTEBETTA
After a short drive we will reach our trekking point to trek through some dense forest and rocky area. Once you reach the top of Kotabetta you will be fascinating with the beauty and charm of this awesome place.
Overnight at Kottebetta.
Day 8: KOTTEBETTA TO MADHAPURAM
After breakfast we will trek to the Shiva temple on the hill then to Madhapuram to finish our day.
TOUR ENDS
Booking is subject to availability.