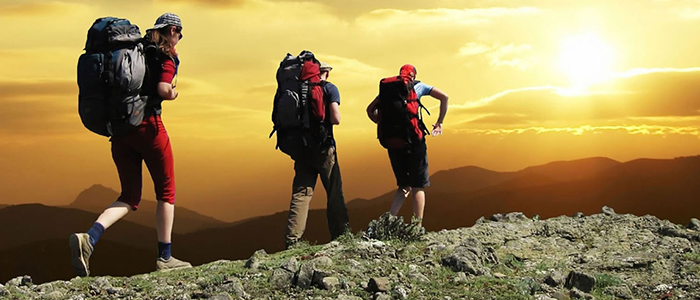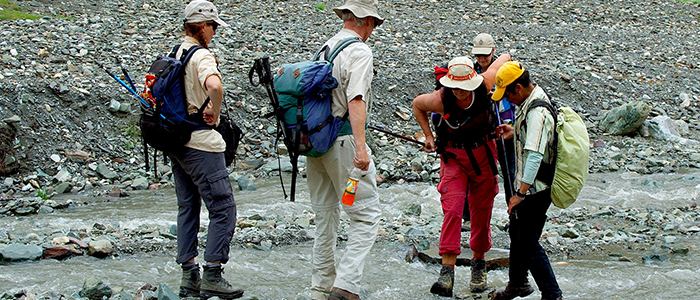 HAMTA PASS TREK 6N/7D
Tour Itinerary
Starting Point of the tour
Manali
Nearest Airport
Chandigarh
Ending Point of the tour
Manali
Nearest Airport
Chandigarh
Day 1: MANALI-JAGATSUKH-SAROUTU THACH (FIVE HOURS TREKKING)
After breakfast, we will drive six kilometers to the Jagatsukh Village, a beautiful hamlet home to a wonderful Shiva temple and a famous basecamp among trekkers. We begin the trek with a gentle climb to Banara Village and then follow the forest trails that are full of beautiful flowers in summer, until we reach the lush green meadows of SarotuThachwhere we will camp overnight.
Day 2: SAROTU THACH-RAUDI KHODI (6-7 HOURS TREKKING)
Today, we traverse across the slopes of Hamta. When we reach the tree line, we get to see the impressive views of the PirPanjal and Bhrigu Lake Mountains. Then we continue with a gentle climb to the campsite at RaudiKhodi.
Day 3: RAUDI KHODI-BALU KA GERA (5-6 HOURS TREKKING)
The first leg of this route is a gentle climb through dewy meadows until we reach and follow the trail of the Nallah River. The remainder of the trek will be in the middle of trees with several crossing with the chill waters of streams running below. By the time we reach our camp at BaluKa Gera we will be well above the tree line,thus offering spectacular views. BaluKa Gera, which literally means 'heap of sand', is an area around which wild bears roam in the winters.
Day 4: BALU KA GERA-HAMTA PASS-SHIRA GORH (6-7 HOURS TREKKING)
Today we begin with an ascent to the Hamta Pass (4268m). It is a fairly short and easy trail along a stream until you reach the lake at the foot of the Hamta Pass. From here it's a climb upward to the top that awaits you with breathtaking views of DeoTibba and Indersan. From here it is a descent to our camp at ShiraGorg.
Day 5: SHIRA GORH-CHATRU-CHANDERTAL (5 HOURS TREKKING)
We start early and begin our journey to Chatru, a very small hamlet, which is an oasis amidst the cold desert.We walk along and follow the trail of the beautiful Chanda River. On reaching Chatru, we hop into the jeeps waiting for us and reach Chandertal where we will camp overnight.
Day 6: CHANDERTAL
Today we will enjoy a day of rest by the lake. Chandertal, literally meaning 'Moon Lake', is a picturesque lake with stunning sceneries of the peaks and glaciers.. We will once again camp overnight here.
Day 7: CHANDERTAL-KUNZUM-MANALI
After breakfast, we trek through the glacial valley of Batal and soak in the views of Barashigri Glacier, White Sail Peak and the Lalan Peak before we reach Kunzum. Our journey will finish at the top of Kunzum La Pass (4551m) where our jeeps will be waiting to return you to Manali.
TOUR ENDS
Booking is subject to availability.