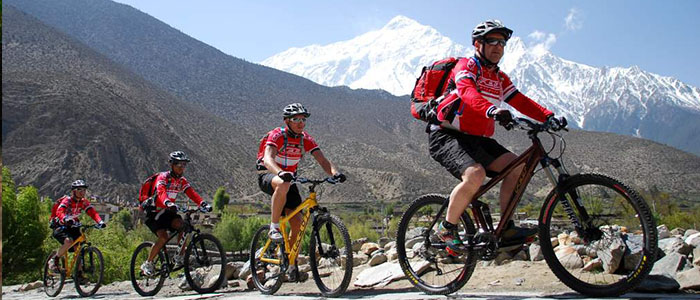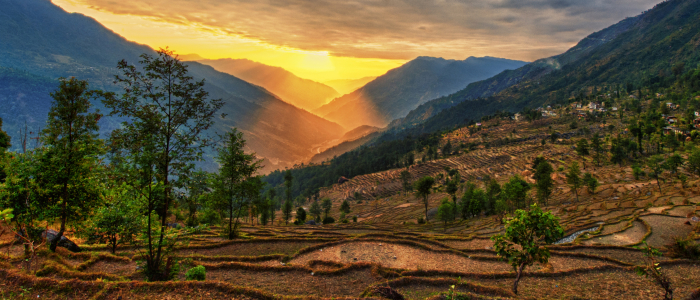 BICYCLING TOUR IN KATHMANDU 5N/6D
Tour Itinerary
Starting Point of the tour
Kathmandu
Nearest Airport
kathmandu
Ending Point of the tour
kathmandu
Nearest Airport
kathmandu
Day 1: ARRIVAL KATHMANDHU
Check-in on arrival and proceed for a day tour of Kathmandu.
Day 2: KATHMANDHU – CHISAPANI (5 hrs)
We head to Chisapani passing through forests and villages.
Day 3: CHISAPANI –NAGARKOT (5 to 6 hrs)
Today'sride will take you to the hill retreat of Nagarkotthat offersspectacular views of the Himalayas. Everest, Lhotse, Choy, Makalu and Manacle, some of the lofty peaks of the Himalayas are visible from here.
Day 4: NAGARKOT- DHULIKHEL(5 hrs)
Today's ride will take us through excellent views of the mountains including the Mount Everest and Kathmandu valley. This trail descends passing through rhododendron forests and villages of Dhulikhel.
Day 5: DHULIKHEL-KATHMANDHU (5 hrs)
Today'streckascendssteeply through forests to the ridge with the views of mountains and valleys.
Day 6: DEPARTURE TRANSFER
Tour Service Ends.
TOUR ENDS
Booking is subject to availability.