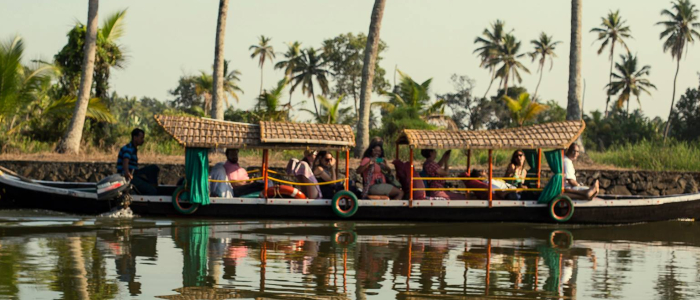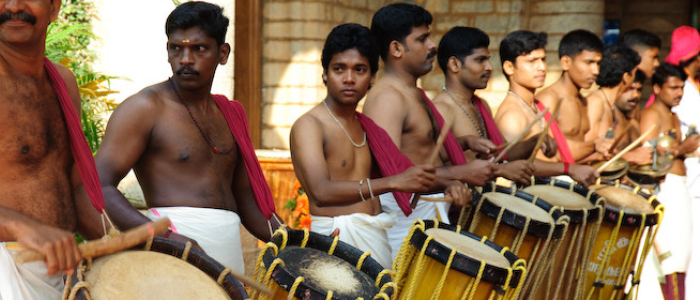 GREEN MAGIC OF KERALA 10N/11D
Tour Itinerary
Starting Point of the tour
Cochin
Nearest Airport
Cochin
Ending Point of the tour
Kumarakom
Nearest Airport
Cochin
Day 1: Cochin
Arrive atCochin and transfer to your hotel in Fort Kochi.Later, we leave to explore this quaint little historical village celebrated forChinese fishing net, Dutch palace and Jewish synagogue.
Overnight atCochin
Day 2: Cochin to Thattakkad
We get picked up from Kochi andcycle through a scenic countryside of temples, spice gardens, paddy fields and rubber plantations and will reach the spectacular eco-lodge on the banks of the river Periyar.
Overnight at Thattakkad
Day 3: Thattakkad to Chithirapuram
After an early breakfast, we will cycle through village roads along the banks of Periyar River.We rise to about 2500 feet in altitude and end the day in a weather that is quite different from the one we experienced at the beginning of our day.
Overnight at Chithirapuram
Day 4: Chithirapuram to Marayoor
Today we ride down roads that wind through refreshingly green tea estates, sandalwood forests and high quality jaggery making centers.
Overnight atMarayoor
Day 5: Marayoor to Suryanelli
Todaywe challenge our endurance and ride through an ascent passing by the Mudhuvan tribal settlements and lush green tea plantations before we reach Suryanelli
Overnight at Suryanelli
Day 6: Suryanelli to Vendanmedu
Early today we begin our ride and explore more of this paradise in green, endowed richly with trees and plantations.
Overnight at Vendanmedu
Day 7: Vandenmedu to Periyar
Today we cycle to Periyar. It is the name for the abode of elephants in Kerala. The thick forest is home to many animals and birds and is a place to visit to satisfy the naturalist in you.
(Overnight at Periyar)
Day 8: Periyar to Vagaman
Drive to Vagaman. Vagaman is the sleepy town with mist shrouded meadows, lush green tea plantations, scenic waterfalls and more such striking views.
Day 9: Vagaman to Thodupuzha
Today's track discovers small towns, villages, rubber plantations, tea gardens, colorful markets, beautiful churches and dazzling valleys.
Day 10: Thodupuzha to Kumarakom
After breakfast we head to Kumarakom, a laid back town that is full of towering coconut palms, never ending paddy fields, its serene labyrinth of backwaters and mangroves filled with a variety of birds.
Day 11: Kumarakom to Cochin
Transfer to Cochin
TOUR ENDS
Booking is subject to availability.